Capitol Audio Video is a small company conveniently located in the magnificent city of Austin, TX! We are native Texans, and of course love our home here in Austin/Central Texas.
We are comprised of a group of A/V technology professionals. After working together but separate for many years, we realized that we were a great fit to work together full time. We now have a combined team of experienced Home Theater Designers, Home Automation Engineers, and Audio Visual Technicians that have been professionally trained and seasoned with years of hands on experience.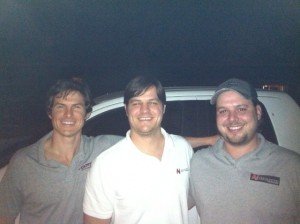 Collectively, we have over 35 years of combined experience on staff. We can help create any Audio Video or Home Automation technology dream for your home or business space, or make yours come true. We offer many of the most professional and time tested Audio Video and Home Automation system brands in the industry, only available to truly professional firms.
For commercial applications, we offer Office, Retail, House of Worship, Bar, and Restaurant Installation, Products, and Solutions. We offer Audio & Video Products and hardware at better than MSRP, and always at competitive prices thanks to our long standing relationships with our manufacturers and distributors. Capital Audio Video's main goal is to provide the highest level of professionalism, service, and workmanship. In addition to that, over the years we've learned that exceptional service equals success, and we will continue to bring the best service available to all new and existing clients. We look forward to working with you!
For a free consultation or estimate call today at 512-589-1747.
Capitol Audio Video TEAM!